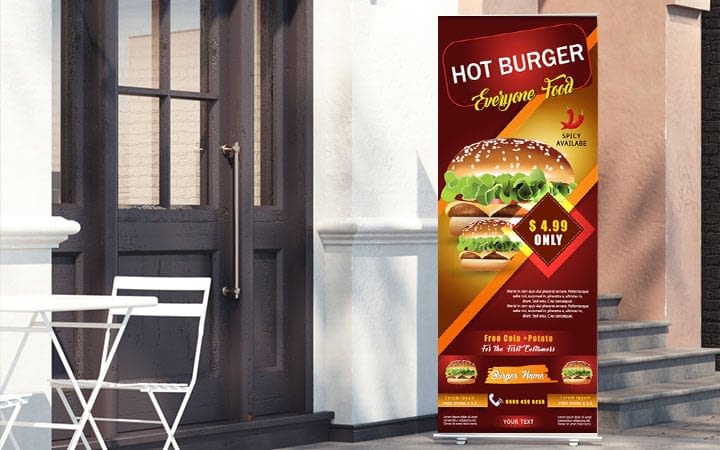 Boost your visibility with the best bunting design in Malaysia. The right customized banner can catch the eye of potential consumers even at high traffic or busy events. 
Buntings are a creative way to reach out to your customers. It conveys information about your company, product or services with attractive visuals and bold text that speaks to them. 
The right bunting design would instantly make an impact and demand the attention of visitors to your premise or booths. 
Heading to an event? Customize your booth with the right bunting! Our graphic designers can help you with your bunting designs. Whether it is to convey a message or to advertise your business in Malaysia, we got the skills in our arsenal to help you out!
Stylish Bunting Design in Malaysia. Get Yours today!
Bunting doesn't need hanging. It usually comes with a base that is easy to set up for display. This makes it an excellent marketing tool to show your message to the public as you don't need to worry about finding a spot to hang it up.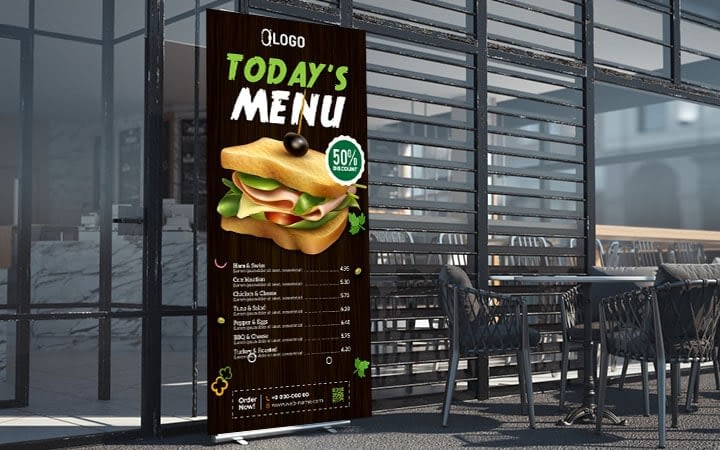 Communicate in a big way with custom buntings
Get the word out effectively with high-impact custom buntings. Freelance Graphic Designer Malaysia creates the perfect bunting designs for events, street-level advertising and more. We bring the focus to your business one design at a time.
You will want your bunting to be visually striking and easy to read at the same time. Here's some of the best tips that we consider to maximize the impact of the bunting design. 
Make sure the message is readable from a distance. The height of the text should be increased accordingly for a target readable distance. 

Use a short message and large font size for busy traffic areas such as the road side. Attention window is very short at quick flow traffic areas. 

The design should not be too cramped with details. The bunting should be able to catch the attention at first glance. 

Use different colors of text and background to increase readability. Selecting a high-contrast combination such as white text on black.
Interested to get a bunting designed today? Contact us and get a quote for the artwork of your desire!