Customized Logo Design Price Malaysia only at RM 300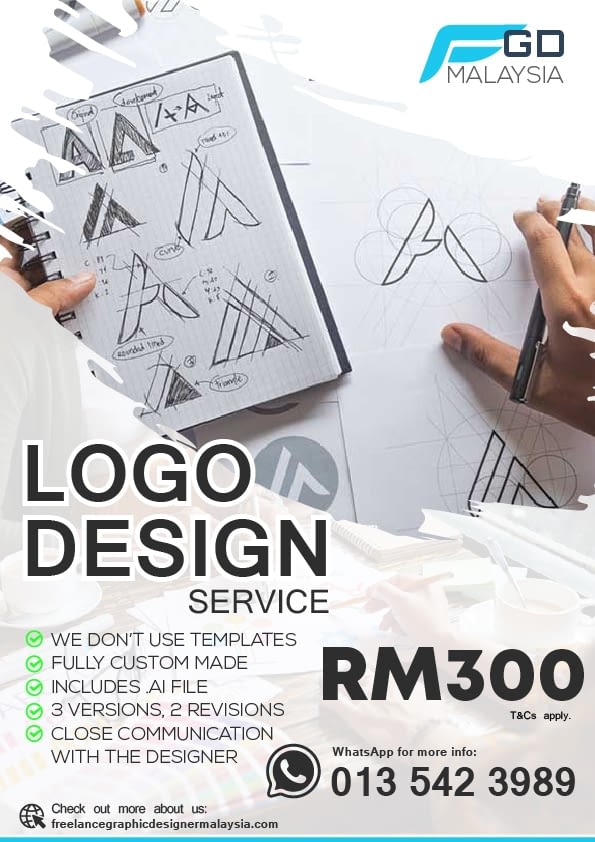 Logos help any brands from something entirely new to something restyled. Ready to make a deep impression? Freelance Graphic Designer Malaysia will help you to create the best logo design for your business, products or services. Only fresh, unique and sharp vector graphics! Here's the coverage of our logo design price at RM 300.
Customized logo design – we don't use templates

2 – 3 concepts to choose 
2 revisions on selected version

Delivery time of 3 to 5 days
Deliverables – image file of JPG format, designer file of ai format
The Key To Good Logo Design Is To Think From Customer's End
The public is the one that will see your logo the most and get a perception around it. So, it's wise to design based on what the audience feels about your brand.

What Is .ai File For Logo Design?
.ai file or Illustrator file is an essential file that you will need to produce other derivatives for your logo.
It's usually charged separately. It's just like how Coca-cola would never reveal their recipe. Because with it, you can produce more of their quality product. It's that powerful. 
With the.ai file, you can produce high quality prints of your logo for any design collateral such as name cards, letterheads or simply to put onto your merchandise.
It's the file that printing agencies will need to produce high quality prints as well. With our competitive logo design price Malaysia, we're giving it away along with our deliverables.
Reach out to us and we'll help you to kick-start the first step of your venture – design of your brand logo. Here's 3 simple steps on the flow.
Discovery
We will get to know your brand and come out with logo ideas.
Design
Let the masters craft the logo for you. Be patient with us.
Refinement
There's always room to improve. We'll tweak the logo into its final form.
Sometimes, client come to us with the sketches of their logo. So, we digitize the sketch for them as their logo. It's also not unusual that owners might lost the editable file of their logo and needs their logo to be retraced. We're up for that too!
Contact us today and find out more!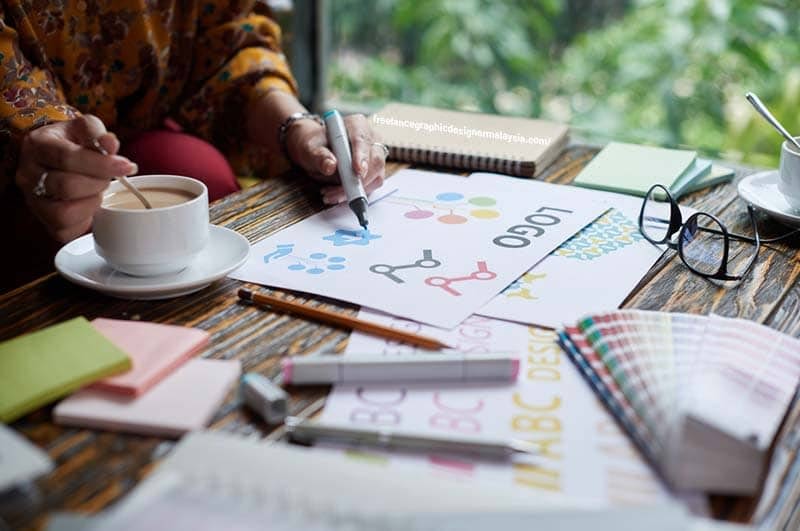 The first impression is always one of the most important perspectives in the world of business. It doesn't matter how great your product or services are, making a good impression matters. The first few seconds are valuable. Making a good impression is all about professional looking graphic design. Logo is one of the most common customer touch points. It drives the user's first impression. It's an investment to get the logo design right. Remember that there's nothing more costly than a cheap logo design! Don't hesitate to reach out to us for our affordable logo design price Malaysia package today!
Did You Know? Good Logo Has At Most 3 Colors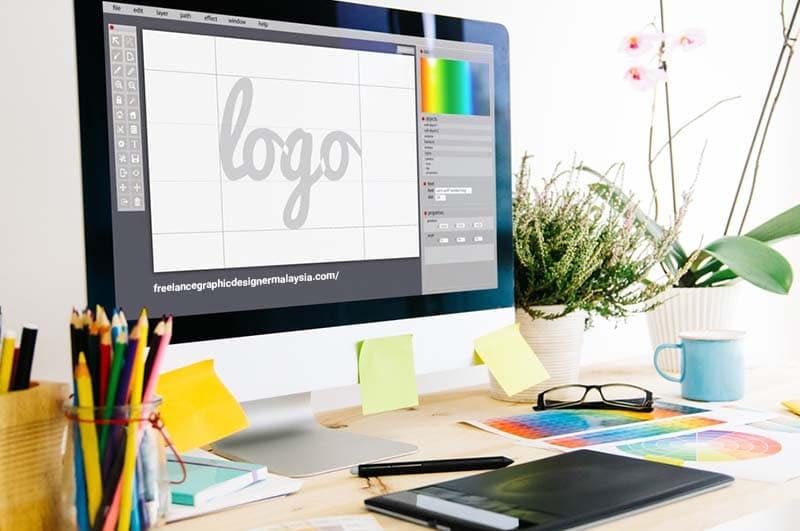 When people are asked what makes a logo great and memorable, the answer is simplicity. According to research, memorable logos are the most effective to get customer's attention. When you have the customers' attention, they'll want to know more about the brand. Some even suggests that company with such logos are more unique compared to other competitors.
Custom Logo Design In Malaysia
We take extra steps to design your logo after understanding the vision of your business. At Freelance Graphic Designer Malaysia, we make sure that your logo is the true representation of your brand.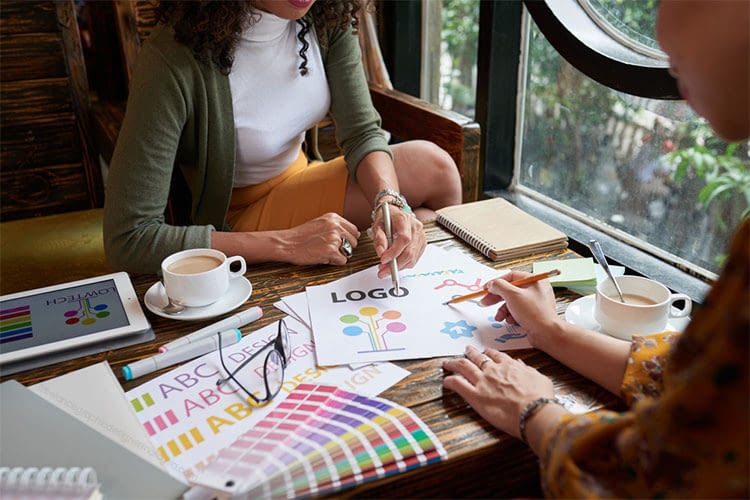 The logo is more than just a representation of your brand. It is the icon of promise that your business delivers to your customers. It establishes the tone of experience of your products and services brought by your company.
This is what sets your company apart from your competitors. We are great graphic designers that bring your brands to life through attention-grabbing logo design that won't fade in time. Get your low-cost logo design price in Malaysia right now!
Our mission is to deliver unrivaled creative and strategic logo design that uplifts the brand and resonates with potential customers and drive the business of our clients.
Logo Design In Malaysia With Good Value For Money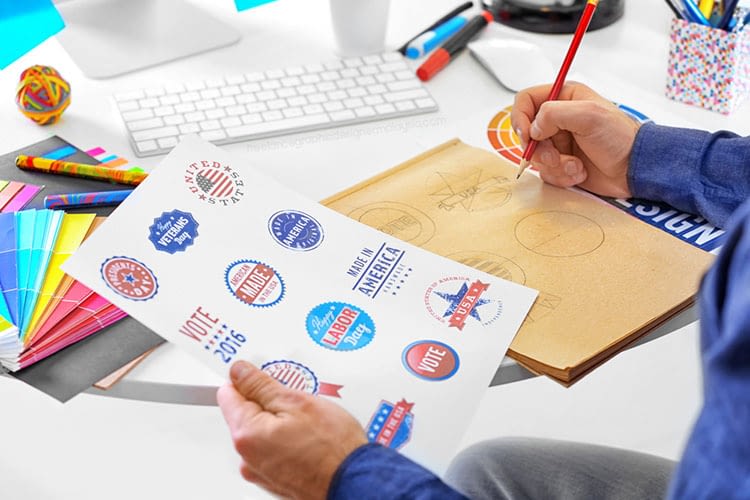 Effective logo design doesn't happen by accident. We at Freelance Graphic Designer Malaysia take the time to understand your business objectives and concentrate our efforts to provoke specific emotions and thoughts within the target audience. 
We design world-class logos that deliver your message to promote your product or service effectively. Our solutions are based on two objectives – be engaging and memorable. We bring your brand straight into the minds of your prospects. 
Through innovative ideas, endless creativity and strategic ideas that reflect your brand message, we ensure that your logo is unique, significant and touches people's hearts with our budget-friendly logo design price Malaysia.

Are You Still Looking For A Logo Designer In Malaysia?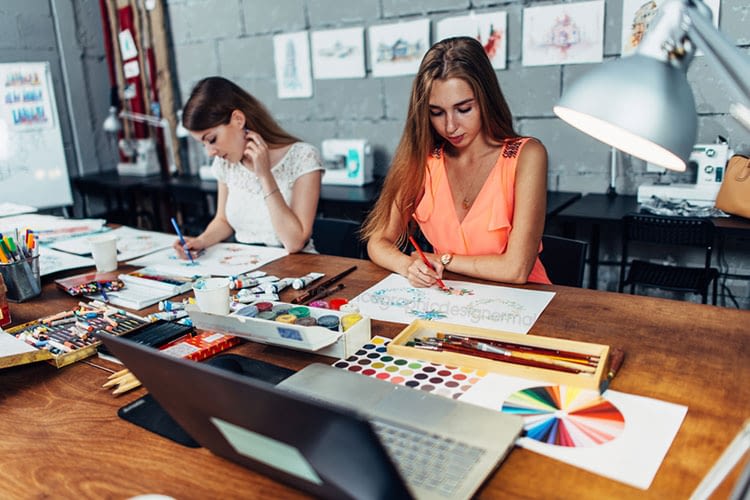 Everyone knows that logo design tells the story about the company. It has to be done right. At Freelance Graphic Designer Malaysia, we invest our time to listen and comprehend the goals of your business.
With our wide range of experience, we work with you closely to make sure that the logo we design communicates the core of what your business shouts about. 
We take pride in our designs to make our clients smile. We established long lasting working relationships with each and every of our clients. We are here to help your business to grow.
Work with us today and we'll give your business an unforgettable identity that sets you up ahead of the pack. Get our logo design price Malaysia package today!

Reach out to us today for other design works. We also create simple website for local businesses, Google and Facebook advertising as well as video editing.