Customized Logo Design Price Malaysia only at RM 360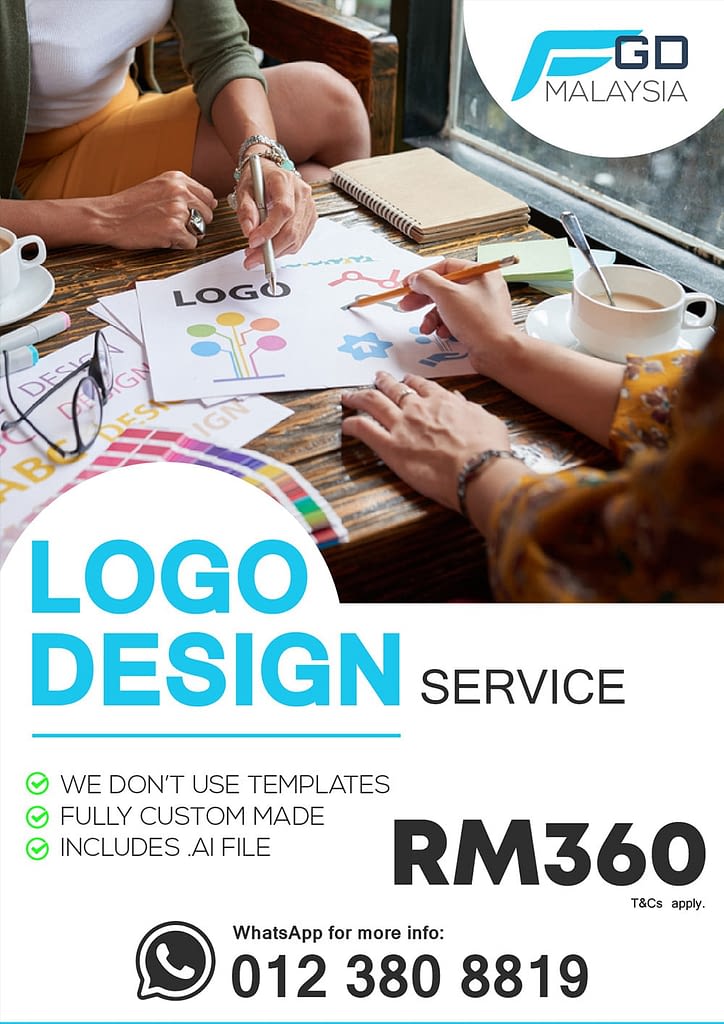 Logos help any brands from something entirely new to something restyled. Ready to make a deep impression? Freelance Graphic Designer Malaysia will help you to create the best logo design for your business, products or services. Only fresh, unique and sharp vector graphics!
The cost of logo design price Malaysia is RM 360 which includes generation of original logo design and not the use of templates. There will be 2 revisions included and the delivery time is around 3 to 5 days. Deliverables of the logo include JPG image file and AI Illustrator file.
The Key To Good Logo Design Is To Think From Customer's End
The public is the one that will see your logo the most and get a perception around it. So, it's wise to design based on what the audience feels about your brand.

What Is .ai File For Logo Design?
.ai file or Illustrator file is an essential file that you will need to produce other derivatives for your logo.
It's usually charged separately. It's just like how Coca-cola would never reveal their recipe. Because with it, you can produce more of their quality product. It's that powerful. 
With the.ai file, you can produce high quality prints of your logo for any design collateral such as name cards, letterheads or simply to put onto your merchandise.
It's the file that printing agencies will need to produce high quality prints as well. With our competitive logo design price Malaysia, we're giving it away along with our deliverables.
Reach out to us and we'll help you to kick-start the first step of your venture – design of your brand logo. Here's 3 simple steps on the flow.
Discovery
We will get to know your brand and come out with logo ideas.
Design
Let the masters craft the logo for you. Be patient with us.
Refinement
There's always room to improve. We'll tweak the logo into its final form.
Sometimes, client come to us with the sketches of their logo. So, we digitize the sketch for them as their logo. It's also not unusual that owners might lost the editable file of their logo and needs their logo to be retraced. We're up for that too!
Contact us today and find out more!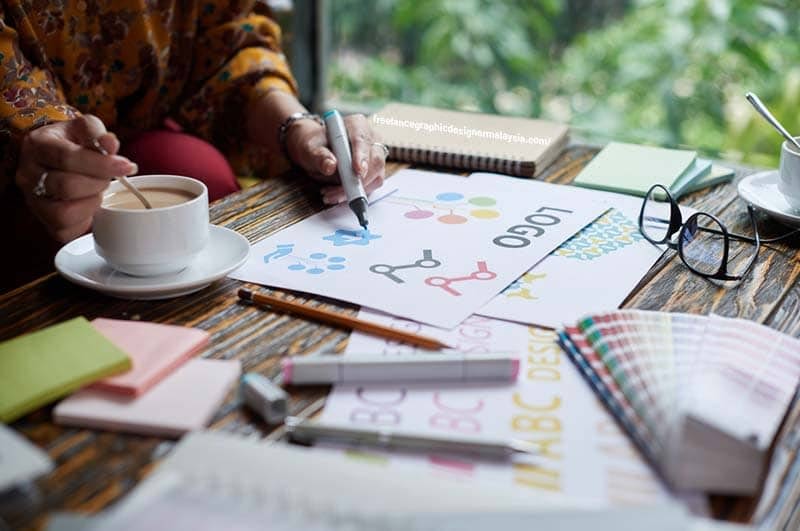 The first impression is always one of the most important perspectives in the world of business. It doesn't matter how great your product or services are, making a good impression matters. The first few seconds are valuable. Making a good impression is all about professional looking graphic design. Logo is one of the most common customer touch points. It drives the user's first impression. It's an investment to get the logo design right. Remember that there's nothing more costly than a cheap logo design! Don't hesitate to reach out to us for our affordable logo design price Malaysia package today!
Did You Know? Good Logo Has At Most 3 Colors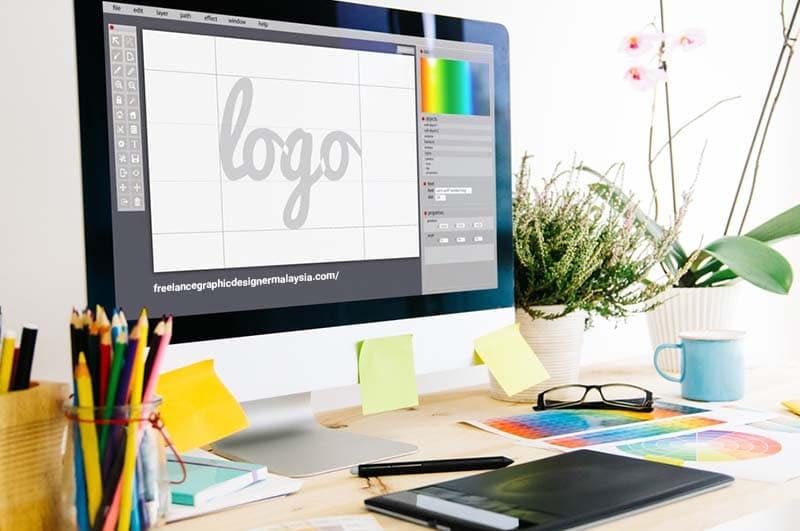 When people are asked what makes a logo great and memorable, the answer is simplicity. According to research, memorable logos are the most effective to get customer's attention. When you have the customers' attention, they'll want to know more about the brand. Some even suggests that company with such logos are more unique compared to other competitors.
Custom Logo Design In Malaysia
We take extra steps to design your logo after understanding the vision of your business. At Freelance Graphic Designer Malaysia, we make sure that your logo is the true representation of your brand.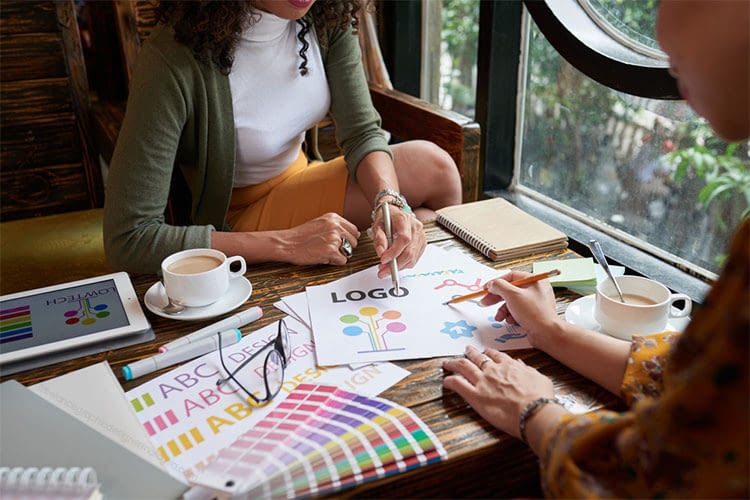 The logo is more than just a representation of your brand. It is the icon of promise that your business delivers to your customers. It establishes the tone of experience of your products and services brought by your company.
This is what sets your company apart from your competitors. We are great graphic designers that bring your brands to life through attention-grabbing logo design that won't fade in time. Get your low-cost logo design price in Malaysia right now!
Our mission is to deliver unrivaled creative and strategic logo design that uplifts the brand and resonates with potential customers and drive the business of our clients.
Logo Design In Malaysia With Good Value For Money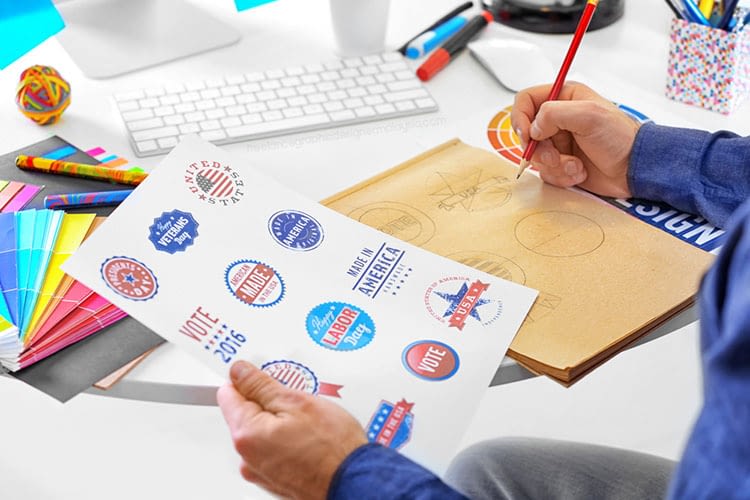 Effective logo design doesn't happen by accident. We at Freelance Graphic Designer Malaysia take the time to understand your business objectives and concentrate our efforts to provoke specific emotions and thoughts within the target audience. 
We design world-class logos that deliver your message to promote your product or service effectively. Our solutions are based on two objectives – be engaging and memorable. We bring your brand straight into the minds of your prospects. 
Through innovative ideas, endless creativity and strategic ideas that reflect your brand message, we ensure that your logo is unique, significant and touches people's hearts with our budget-friendly logo design price Malaysia.

Are You Still Looking For A Logo Designer In Malaysia?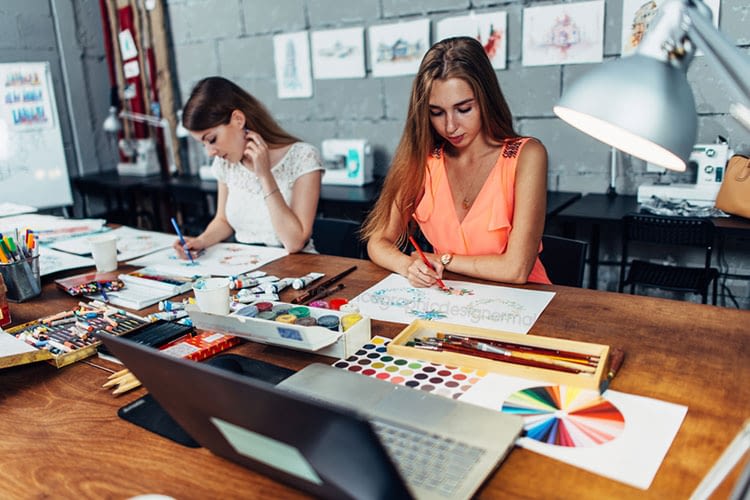 Everyone knows that logo design tells the story about the company. It has to be done right. At Freelance Graphic Designer Malaysia, we invest our time to listen and comprehend the goals of your business.
With our wide range of experience, we work with you closely to make sure that the logo we design communicates the core of what your business shouts about. 
We take pride in our designs to make our clients smile. We established long lasting working relationships with each and every of our clients. We are here to help your business to grow.
Work with us today and we'll give your business an unforgettable identity that sets you up ahead of the pack. Get our logo design price Malaysia package today!

Reach out to us today for other design works. We also create simple website for local businesses, Google and Facebook advertising as well as video editing.
Other than telling the designer what your business is all about, you should also explain further to your designers on additional things to look at. This will help the freelance graphic designer to understand the purpose of your logo more and be able to craft one that is close to your expectation. Here's some of them:
a) Usage of the logo
While deciding on a logo it is vital to consider how you intend to utilize it. A logo made for a site or full variety writing material printing will be planned totally not the same as one intended for engraving on espresso cups or shirts. Most organizations want to involve their logo for more than one application. Yet, mindful that the more applications you might involve the logo for, the more adaptations you will require which will generally drive up the design costs. In outline, while picking a logo design consider how you need to utilize it now and later on. Perhaps, the usage of it is also something to add-on to your designer's brief.
b) Seek for originality
Your logo is a vital symbol for making your organization standout. It ought to have a uniqueness all its own. While picking a logo design, get your work done and see what else is out there so you choose one that will be different from a group inside your industry. It ought to promptly get the attention and bring more eyeballs to your brand.
In most cases, the client is in the industry and is aware of the existing competitor's logo. Hence, a close communication with the designer is needed on that to better help the design request. 
Rest assured that our logo design price Malaysia package delivers original designs only.
c) Decide on a timeless element
Prior to settling on your logo, ensure you are totally fulfilled with your choice. Very much like your brand name, it will be with you however long you're good to go. As years go by you might pick to refresh your logo however it ought to constantly have a similar essential feel to it. After this is the way individuals distinguish you. It is encouraged to pick colors you realize you'll adore today and 20 years from now. Sure these subtleties can be changed yet regularly they are a vital piece of the plan so it is imperative to get it right in the beginning phase of logo designing.
d) Decide on the general look and feel of your logo 
A logo addresses your organization. How it looks lets potential clients know what sort of business you have. Ensure your logo is good enough to address you and your business. For instance in the event that your industry is financing, you'd likely believe your logo should be moderate, contemporary, or even cutting edge. Making an unusual design could evoke a "brief inclination" and remove validity before you've even gotten an opportunity to demonstrate it.
The inverse is also applicable assuming you are a bakery shop. An eccentric, happy design to flaunt your innovativeness is more probable the best approach versus a corporate, moderate logo, as the emotional state somebody is in while purchasing a cupcake is very different compared to customers that are looking to invest their money. While picking a logo style you ought to think about your organization's methods of reasoning and your client profile.
While our logo design price Malaysia package includes figuring it out for you, we are not the industry expert. Hence, what we derive might not be what you expect. Hence, further input would really help.
e) Set the format of the logo deliverables 
Knowing about each of the applications you will involve your logo in is important, so the designer can generate the suitable document format. Some of the format file of the design you should consider is: 
Vector (AI) Adobe Illustrator: This file format is editable in both PC and MAC programming with Adobe Illustrator software. If you think of a logo as a dish. The AI file is the recipe. The default deliverables of our logo design price Malaysia package includes the AI file. Cheers to that!

PDF (Portable Document File): Format utilized by Adobe Acrobat, electronic distributing programming for MAC OS, Windows, and UNIX. This allows you to view the logo file. 
Vector (EPS): This arrangement can be utilized by most printing offices. It contains textual style and variety data. Your print agency may request for this file. So, get your graphic designer to prepare it beforehand. 
GIF (Graphics Interchange Format): This is a low goal record utilized essentially for pages and email layouts. If you're looking for an animated logo, gif is the way to do it as well without burdening your website. 
JPG or JPEG (Joint Photographic Experts Group): This file format considers putting away full variety pictures with exceptionally high pressure proportions. This file is utilized basically for photos in websites or social media. 
Tif or Tiff (Tagged Image File Format): This arrangement can be brought into most PC and MAC programming applications. The record size is huge and can be utilized for the full variety printing process as well.
Animal symbols have been utilized much of the time to address businesses and their brands in logos. Numerous different animals have become images for changed ascribes which an organization can use to make an advantageous symbol for its business
From the velds of Africa to the wildernesses of our oblivious, creatures hold a crucial spot we would say as individuals.
In our current reality where your clients' attention is a valuable product, it's essential to get your image across immediately. What's more, adding a creature image to your logo is an extraordinary method for doing precisely that. Each creature has its own natural arrangement of affiliations that we perceive instantly.
Individuals recall animals more than theoretical figures and straightforward images. Odds are the organizations that consolidate animal pictures in their business logo designs are bound to harness a sound client base.
A few extraordinarily well-known examples are bird in Twitter, elephant in Evernote and crocodile in Crocs.
As the logos above showed, picking a creature image for your logo includes one of two things. Possibly, you select a creature that imparts clear characteristics to the work you do, or, you pick one that is somewhat strange. For this situation, the uniqueness of the creature rejuvenates your image.
Say you want to show power and speed as your brand could be in the automotive industry, using bull or lion could help convey the message. On the other hand, if you're in the construction line, using elephants or rhino will help deliver the message of stability and solidity. 
Nonetheless, while consolidating well known creatures in your organization logo, ensure that they are not currently being used by your rivals' logos in a similar way. A fast web search can help you in knowing whether your creature business logo configuration looks like or not with different logos.
Truth be told, most people think logos like Nike and McDonald are so easy to create, they could do it themselves. They might even be tempted to create one with any tools that they can find. These are great organizations with splendid business ideas, yet they frequently end up with logos that are not great, or even inadequately designed. What's more, getting customers to remember and associate their business with their brand is a difficult thing to do if the logo is poorly designed.
While it is best to put the job into the hands of a graphic designer, here's something to pay attention to should you wish to design a logo yourself. 
a) Drawing your own logo 
Numerous awful logos happen on the grounds that an entrepreneur attempts to do it all themselves. They need something quick, so they make it themselves or as a companion to get it done. And keeping in mind that they anticipate doing it the correct way in the end, but as they're occupied with other aspects of running the business, they rarely have the chance to correct their logo. 
In some cases the founder designed the first logo since he really wanted it quick. Clients endured the terrible logo since they valued the great assistance they got. Notwithstanding, new clients didn't approach the organization in a serious way.
Cheerfully, the story closes well. They later reached the expert logo designers for a revamp of their logo to include elements that clients could perceive. They likewise refreshed the textual style and added variety to grab the eye of new clients.
Not all awful logo stories end up as joyfully. An amateurish logo can annihilate trust among expected clients and hold clients back from purchasing your items. What's more, it takes extremely abundant resources for a business to endure an absence of clients.
b) Not thinking from customer's point of view
Numerous entrepreneurs pick a logo in light of their preferences and mood. They select varieties, symbols and textual styles that are attractive for them. The issue is, they are in many cases that the options are not suited for their clients. 
Prior to designing your logo, find out however much you can about your clients. Is it safe to say that they are men or ladies? Single or wedded? Youthful or old? Is it safe to say that they are searching for a reliable symbol, or something more energetic? The more familiar your client's preferences are, the more effectively you can foster a logo that will speak to them upon sight.
c) Trying to include too much elements in your logo
Entrepreneurs frequently wrongly make a logo that says so much that they wind up imparting nothing by any stretch of the imagination.
I've seen the logo of a makeup brand stuffed with images of a mirror, face of a lady, makeup brush and a long typography of their business name. The outcome was difficult to unravel. What's more terrible, that logo would be troublesome (and costly) to weave on shirts, print on signs, or even business cards.
On the opposite side of the range, a few organizations make logos that are excessively basic or don't represent anything. Consider the horde of logos with swooshes, bands, circles, and twirls. These logos are dull to the point that they essentially don't assist with marking the organization. All things being equal, pick a symbol and logotype that assist customers with effectively grasping your business and distinguish your brand. Truly the best logo design price Malaysia for your budget!

Moreover, numerous private companies likewise tragically add words like Inc, Corp, or LLC to their logos. Frequently they do this to look greater or more authority. However, actually, it simply makes the logo occupied and difficult to recall. Consider your five most loved brands. Do any of them incorporate the words Inc. or on the other hand Corp. in their logos? Do any of them incorporate slogans?
The answer is probably no. Big companies know what's up. A good logo design doesn't stray away that far from these already well-known companies either. 
Rather than placing everything in your logo, center around a solitary symbol that your client can remember easily.

As part of our logo design price Malaysia package, we always try to provide designer consultation in the aspect of incorporating elements into the design.
d) Looking similar with your competitor brands
This is a simple slip-up to make. All things considered, your rivals are effective, so why not do what they do? At the point when your rivals zig, you should zoom.
At any point notice that while Coca-Cola's essential tone is red, Pepsi's predominant variety is blue? Instead of duplicating the market chief's variety like most store brands, Pepsi purposefully utilizes an alternate tone to guarantee a special space in the purchaser's brain. The equivalent is valid for pretty much any item classification.
The same case with optical centers. Most use eyes as part of their logo. Why not incorporate something different like animals? Owl are wise as the saying goes and look as if they're wearing glasses. Hence, you start noticing some brands incorporate owls into their logo. Such to differentiate them from their rivals. 
Try not to impersonate your opposition. Pick tones, shapes, symbols and text styles that put your business aside. By differentiating your logo and brand picture to your opposition, you'll assist customers with effectively distinguishing your business and items. At the point when your logo looks like every other person's, you'll lose clients who mistake your item for the opposition.