Delightful Menu Design Malaysia Services
A well designed menu in Malaysia serves as amazing marketing material considering that tons of bloggers would like to catch that and put it up on their blog. Therefore, having a well-designed menu is more than just showing everyone what you serve in your eatery. 
Freelance Graphic Designer Malaysia is your go-to point for excellent menu designs that looks both appetizing and mouth-watering. Rest assured that the design that you will get fits your restaurant's theme and appeal. 
Bring More Eyes To Your Signature Dishes!
The menu is the first mode of contact to potential customers. Often, customers come to your eatery without knowing what your restaurant serves best. Having a design that highlights your best dishes will entice the customer's appetite with your famed dishes. That's how you can possibly gain more positive reviews and recurring customers.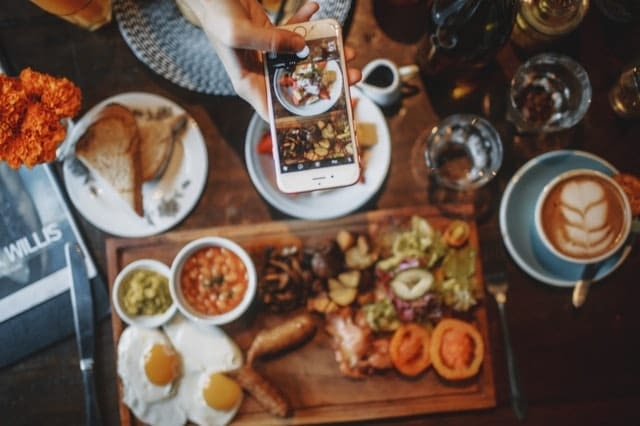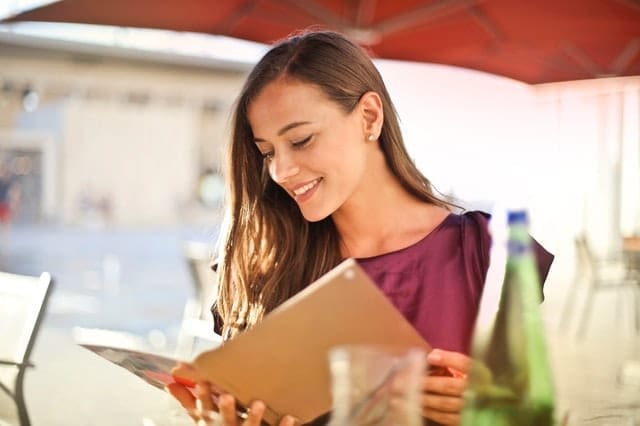 Your Menu Is Your Advertising Agent
Menus are more than just a list of dishes and prices sorted into categories such as appetizers, drinks and desserts. It's the one main thing that your customers will always look at. A great menu designer can create a respectable design that reflects your brand generates a perceived value of your restaurant. If the menu design is horrible, it will surely shows that your bar or cafe is of mediocre quality. Quality menu design equals quality running restaurant.
Why Choose Us for Menu Design Malaysia?
Turn your old menu into new ones with the assistance of Freelance Graphic Designer Malaysia. Here's why to choose us as your menu designer.

We work closely with your side to create the best menu that fits your business. You will also know what we are actually doing.
We suggest the best menu design that fits our customer's business. 
Our veteran graphic design skills can create eye-catchy styles and layouts that will be both informative and entice your customer's appetite.
We are proud of our work in designing menus that entice your customers to take a bite. 
Appetizing Menu Design Malaysia, Get In Touch Today!
Other than the interior of your premise, the menu too should reflect a particular style that compliments the theme and also your budget. Fantastic menu design can improve your bottom line. 
Restaurant menu is also a huge part of the experience that you're giving to your customers. The layout, typography and order of content plays a crucial role in showing the best sellers to your customers. 
This in all increases your sales by inviting your customers to purchase your cuisine. 
There's strategies involved when it comes to menu designing. Putting up the category, setting the order of cuisines and also the pictures used are some important factors to consider.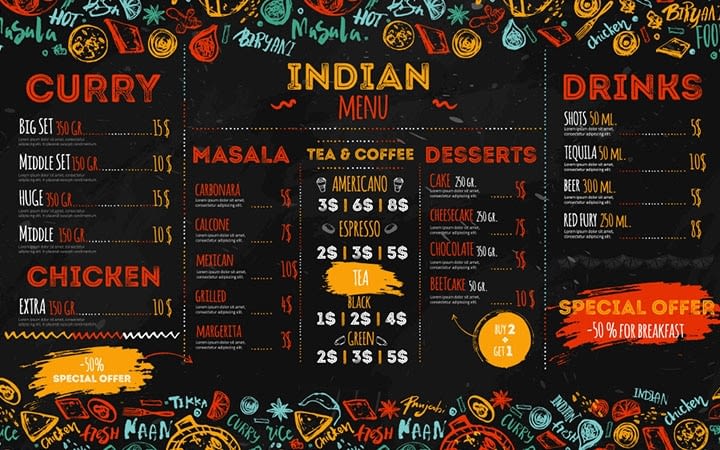 Invite Their Taste Buds To Exciting Dishes
There's a limit to how much one can order in a single sitting in your restaurant. A great menu designer would spark the curiosity of the customer's taste buds on what they may have missed out. 
This would encourage them to come back to return and enjoy the rest of your menu. 
Crush It With Epic Menu Design
Menu design is not an easy job. It requires attention to detail to create an art that has good balance in user experience and conforming with brand identity. There is also the factor of color combination, font usage and attractive visuals that would entice appetite of the customers. Photo editing skills may be required to polish the color correction and lighting of the dish. The text alignment too helps in nudging customers on their selection. All these combined will display the level of professionalism in the eyes of the customer.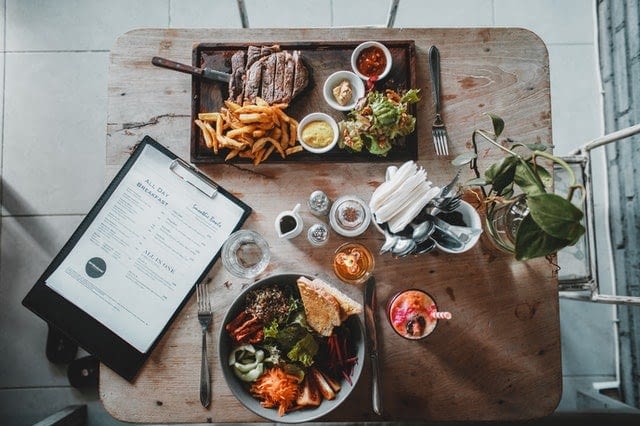 Quality Menu Design For Quality Eateries
Feeling too overwhelmed with the technicality of a good menu design? Don't you worry! We got your back! Our design experts will help to produce the best menu design that will leave your customers drooling for more! Get in touch with us today for our menu design Malaysia services!