What to put in an email signature
What to put in email signature? Do you come across as professional or does it just say something? What else can you achieve with your email signature? Signatures are usually the last thing on your mind as an entrepreneur. But, it's necessary to emphasize that email signature is important. They are often short, incomplete or do not fit in with the rest of the communication of your company, but they do form part of your corporate identity. With a well-designed and well-thought-out e-mail signature, you come across as professional, become visible and get more impact.
Designing an email signature will take you no more than an hour. An element that is automatically added to your mail and that you hardly need to worry about. As a result, every email you send looks professional and you and your company become more visible. Which entrepreneur does not want this? Today, Freelance Graphic Designer Malaysia is going to break it down on what to consider when designing your email signature. Below are a number of points that are definitely worth going through, followed by 7 designer tips with which you can put the finishing touches on the email.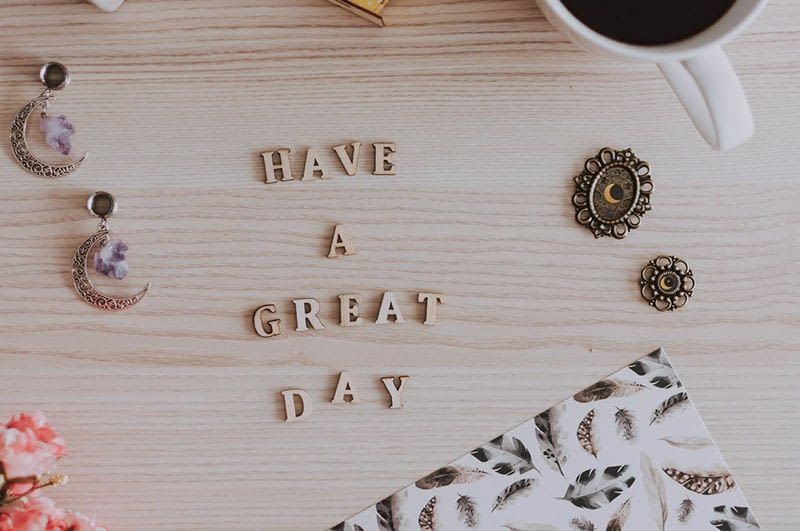 An element that you can always put under an email (with or without a fancy email signature). You can always give this a twist, so instead of a standard "friendly greeting" you could look at what fits well with your field and / or target group. Make sure that the tone of voice you use in your external communication is reflected in your email signature.
Example: I myself change my e-mail signature once in a while. This provides variety. Examples I use: Have a nice day! or Helping you define your brand.
It is important and obvious that your customer knows who has e-mailed. Of course your name and you can choose whether you want to use a salutation. Again, I advise you to take a good look at the tone of voice you want to use and what does and does not fit.
In addition, your position and / or department; this is somewhat more important for companies that have several employees. This way your customer knows with which branch of the company they are communicating. I advise freelancers to use a descriptive title instead of, for example, "owner". If you work alone, take a look at the example below.
Example: I am the owner of Freelance Graphic Designer Malaysia, but in my external communication I use the job description Graphic Designer. Because of this my customers know what I do, which is better than a meaningless title such as: owner, CEO, founder or self-employed person.
Do you want to make yourself visible as a person or as a company? Display your own photo or your logo. Always make the photo clickable with a link to your website.

I would never choose to use them at the same time, because it would probably be "too much". But you could alternate them or choose one for different mailings. For example, use your photo in your email marketing and only your logo in the normal emails.
Looking for a good logo design service that makes your brand visible? Contact us!
Perhaps the most important element you can put is your website! This is where they can see your products and services, read your testimonials and social proof, and sign up for your email marketing.
Make sure your website url and any links you place in your email signature are traceable. You can then see whether your (potential) customers click on it and you can also optimize and adjust your signature. I myself use www.bitly.com ; via this website you can create a shortened link / url with which you can see when, from where and how often your link is clicked.
5. Please contact me in another way!
They are already emailing you so they already have your email address! But how do you communicate one-on-one with your customers? Over the phone? Whatsapp? Skype? or Facetime? Include this and make it visible that there are others to get in touch with you. Make it accessible, fast and easy.
6. Stay informed about my company!
Limit your Social Media buttons to 3 or 4. Which channels are currently most important to your company? Where are you most active? Via which channel do you have the highest conversion?
Keep these channels up to date and make sure that a message is posted on them at least weekly. It looks crazy when your customers go to Facebook and see that your last message was posted in 2020. So stay active, up to date and become more visible.
7. I want to give you this information!
And finally: What else do you want to give your customers? A new registration for your newsletter, event or want to receive a reference? Please put this in your email signature.
This is also part of my signature that I often alternate and change. A mini banner design to make parts of your company visible.
Example: Freelance Graphic Designer Malaysia is growing thanks to referrals, so do you know someone I can help? Then I would really appreciate if you would recommend me. Thanks in advance!
7 email signature designer tips:
Don't make your email signature too small, but certainly not too big. Choose a modest size that stands out and looks pro.
It is important that you use the same colors as your corporate identity. Have a style that you can use in all your communication.
Use a standard (web) font that resembles the typography you already use in your corporate identity. Otherwise, your customer may receive an email with a different font set as the default on their computer.
Always test your email signature before sending it to your customers. Think of different screen sizes, but also mail providers.
Do you work in a company with several employees? Do not let your colleagues create their e-mail signature themselves, but have a person set it up for everyone or create an easy template / grid that everyone can use.
Do not take an image of your signature. Make sure your readers can copy the text; this also gives the possibility to include multiple links (Social Media, web address, Call-to-Action).
Use (transparent) tables to align your email signature. This gives peace of mind and overview in your design and ensures that it does not jump between different mail providers.
I hope this blog helps you to decide what to put in email signature. Above all, hope this post also provides new insights and possibilities when designing and distributing your e-mail signature.