Brochure Design Company Malaysia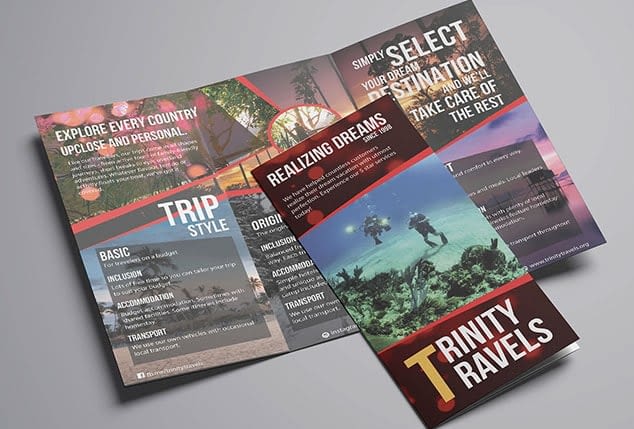 Brochure Design Malaysia Services
Most of the time, it's not what you say, but how you say it. Brochure design is important in sharing your message in a visual way. If you need professional brochure design, Malaysia based freelancers are ready at your service.
Whether it's for real estate, services or products, Freelance Graphic Designer Malaysia can bring your vision to life. Our brochure design company Malaysia can design brochures that hit the right spot.
You have your logo and your business card, what else do you need to be a little bit more persuasive? Brochure design is the thing! Put your brands in their hands with a classy brochure that has the information that your customers need. 
Great brochure design connects the dots between your business and leads. Having a great brochure can support you by giving them vital information right then and there. Your lead also has something that they can take away that may prompt them to give you a call.
Get The Support You Need With The Best Brochure Design Company Malaysia
We can help you to plan and manage the brochure design process so that you can get the most out of it. We will be in contact with you through the way and work together to deliver brochures that people will read.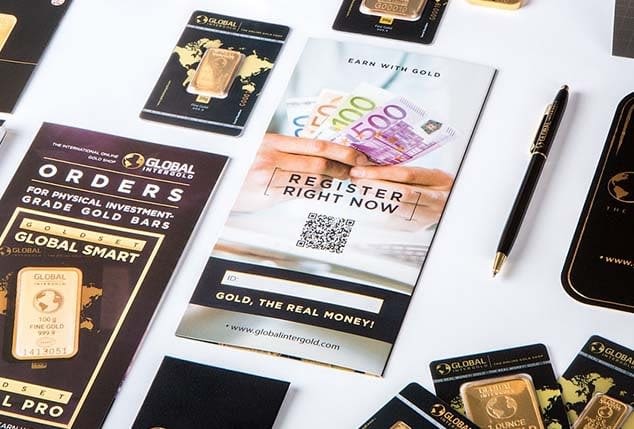 Stylish Brochure Designs That Suits Your Business
We grasp the true understanding of powerful brochures in marketing.  Therefore, we can help to get the right one for your business. Combined with skills and experience, we create brochures that deliver an impact. 
Regardless of the industry of your business, a brochure design can make a huge difference between being discarded inside a box of recycling paper or increase your conversion rate. 
Here, at Freelance Graphic Designer Malaysia, we pride ourselves in creating efficient brochures that are both powerful and informative. Being easy to read, catchy and pleasing to the eyes are extra sprinkles into our work that makes us stand on top of others.

Reach out to us today and get the best brochure design price Malaysia now!

As an expert brochure design company Malaysia, we often incorporate lifestyle images into our design. Our focus is to put our audience in a state where they're ready to experience the product or service. 
Use titles and illustrations your crowd thinks often about
The typical peruser takes under five seconds to look at the front of a deals handout and choose whether or not to understand it. Assuming your title or designs on the front of your pamphlet are exhausting, scarcely any beneficiaries will try opening it.
For example, a photograph of individuals watching a moderator composing on a flip diagram over a title that peruses, "Matching People and Strategy," is probably going to get a handout pitched into the dumpster. Yet, a photograph showing a financial specialist offering a go-ahead sign to little gathering of partners and a title that peruses "Train Your Team To Land Big Sales" is bound to definitely stand out enough to be noticed.
Giving catchy titles is what our brochure design company Malaysia strives at. However, over the times, some clients do insist on using their own less catchy titles instead. But all is well, we did our part.
Use list items to zero in on the critical highlights of your product or service
Shoppers and finance managers are in a hurry and have numerous advertisements competing for their focus. So they will more often than not skim rapidly through duplicates. Highlight rich list items will assist with keeping them zeroed in on what you propose and lead them toward the move you believe they should initiate straightaway.
Nobody likes to read chunks of text. This is especially true when they need to be stuffed into the limited space of a brochure. We got chunks of text before from our client and often we had to request them to revise into bullet form for our design. 
Give a sense of urgency 
On the off chance that you don't encourage the peruser to act now, and don't convince them to do as such, your endeavors in certainly standing out and assembling interest and want will be squandered. The client will continue on toward the following thing that grabs their eye and disregards you.
One of the best advice that we give off as the top brochure design company Malaysia is to incorporate call to action with a sense of urgency. 
A portion of the more normal suggestions to get clients to purchase presently are extraordinary limits that are just substantial before a particular date, an unconditional present for buys before a particular date, and refunds for buy by a particular date. Others that don't include discounts or giveaways are suggestions to purchase now on the grounds that the product stocks are restricted (assuming they truly are), or in light of the fact that costs will be increased soon, and so on.

The information for your brochure had a great deal of exertion put into it. From the presentation of your business, to the displaying of your items or administrations, to the data focused on planned clients, your leaflet is remarkably yours. There are many various choices with regards to folds, and these folds all have their advantages.
We're just going to touch on these 2 most popular folds of brochure design: 
Tri-Folds
Tri-overlap brochures have become industry standard because of the basic and simple plan. This crease makes three equivalent segments by collapsing the sides over the center. This sort of overlap furnishes you with vast conceivable outcomes to the extent that plan and duplicate. With assistance from Freelance Graphic Designer Malaysia, we can work with you to make the most ideal read and clarification of your business' products or services through the straightforward tri-fold brochure.
Since tri-fold brochures are normally printed double sided, they have six segments, which gives you space for a ton of content and a lot of design choices. This makes them ideal to make sense of a bigger task or acquaint another idea with your main interest group.
For instance, with six areas, you can incorporate four independent, nitty gritty focuses – one for every 'page' – nevertheless have space for a cover picture and contact data page.
Generally, us at brochure design company Malaysia recommends the use of tri fold as such:
You're circulating to possible clients with restricted information on your business

You need to take the readers on an adventure with your story telling

You need to incorporate a choice of extra helpful data, similar to maps, profiles or records

You're making an information heavy brochure with references
Half Folds
Half-overlap brochures are equivalent to booklets or standard cards. As this overlay just makes four segments, it's an incredible decision for when you want to convey explicit data about an item or administration. It's particularly appropriate assuming that your crowd is as of now proficient about your business.
This can open up a universe of opportunities for your business to conclude how they might want to grandstand their items or administrations. Bear in mind that you are not expected to remain inside the panels, instead you can spread your content through both the panels. That's the beauty of it!
Or then again, take a few inspirations from café menus with regards to how you might want to style your brochure. Examinations additionally function admirably with a half-overlay leaflet as they are effectively reasonable by forthcoming clients.
Our brochure design company Malaysia constantly researches and gets inspiration from across the globe to generate the best brochure design that fits our client's requirements.
Our brochure design company Malaysia usually requests images from the client side and only resort to stock images as the last move. This is because close and real photos of products, services and experience helps customers to relate more with the brand. 
Your company logo
One kind of handout picture that ought to generally be remembered for every one of the materials that you print and give out is your organization logo. Your logo is essential for your image and you need to fabricate acknowledgment so that at last this is all that a buyer requires to recognize what your identity is and what you are advertising. Numerous organizations neglect to put their logo in a profoundly apparent put on the handout.
Relevant images that reflect your service or product
Perhaps the greatest mix-up that a few organizations make with pamphlet pictures is attempting to rush the cycle with a "simply pick something" approach. Each picture that you select necessitates a serious level of pertinence to your items, organization, or message. In the event that the photos are not applicable this can prompt peruser turmoil or influence your beneficiary to excuse your contributions.
Use high quality images only
When you have a smart thought of the sorts of brochure pictures that will work best the subsequent stage is to go through the various conceivable outcomes and wipe out photographs that are inferior quality or that definitely disapprove of perceivability or goal. The photographs will address your image, organization, and items so ensure that they address top notch and display the classiness that your company has.
Include images that worked well in the past
Before you can choose amazing photographs and picture plans carve out opportunities to do a few exploration and figure out what is out there. Invest some energy taking a gander at the different sites and picture suppliers to see what you like, what might function admirably with your organization and items, and so forth.
Above all, see what works and has worked in your industry. Actually look at what is by all accounts working for contenders at the present time. On the off chance that you would be able, take a gander at past handouts of fruitful organizations in your industry. What shared traits do you take note of? Chances are, these components will work for the handout you need to make at the present time.