Brochure Design Price Malaysia - Best Design For Your Brand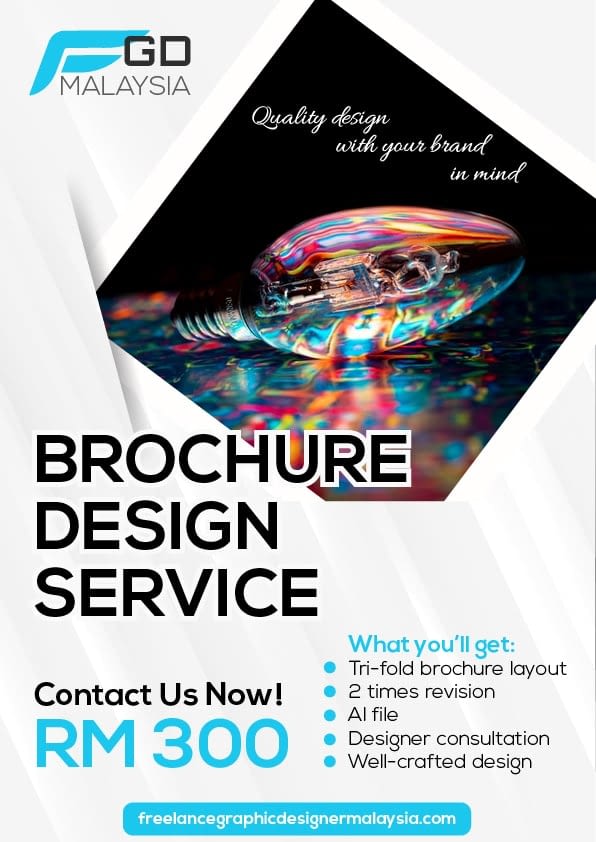 We design excellent brochures that recount your business story, in your voice. Brochures are without doubt a staple of any great set-up of advertising campaigns. Now, how much is the best brochure design price Malaysia that the freelance designer market has to offer?
The brochure design price Malaysia package is at RM 300 which includes designer consultation, 2 times revision and deliverables in print-ready Illustrator file. In some cases, there's also complimentary editing of the photos to be incorporated into the design. A great brochure design is certain to deliver the message while riding alongside the corporate theme. 
Get the best brochure design price Malaysia with us today!
The actual element that characterizes and recognizes a brochure from a flyer is that a brochure is more portable and space-saving, whereas a flyer isn't. However, that is just where the distinctions start.
Whether you really want a flyer or a brochure for the promoting job needing to be done relies upon what you're attempting to accomplish. To get speedy explosions of data out about your offers or occasion, a flyer is the best approach.
Be that as it may, assuming you have more to convey than you can fit on a flyer, or you believe your client should clutch the data for later reference, a brochure possesses all the necessary qualities impeccably.
Design of brochures starts with a purpose. What you want to achieve and the how which relates to the content to be included into the design.
Our brochure design price Malaysia covers professional design to keep your brochure design on par with your objective. Reach out to us today!