Name Card Design Malaysia Price at RM 120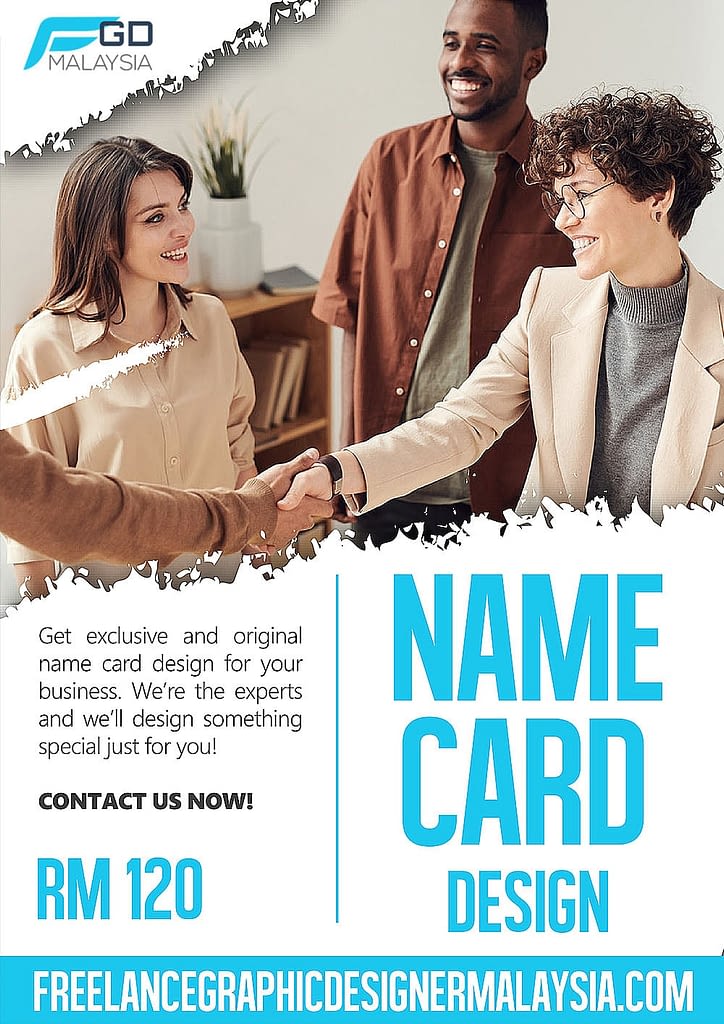 In this computerized period, the name card card could seem like the last interesting point, however it's amazing how these modest bits of writing material have clutched their spot in the business world. Furthermore, in the event that you haven't got one, you could be passing up leads. So, what's the best name card design Malaysia price that the freelance graphic designer market has to offer? 
Name card design Malaysia price is at RM120 which covers designer consultation, 2 times revision and delivery of illustrator file. When it comes to designing name cards, it is best to put it at the hands of experts that can better translate your brand visually. A good name card design will be able to help your business differentiate from other brands.
Get engaged with our name card design Malaysia price package today for the best of your brands and businesses.
Name card design is really more than what most people think it is. There's lots of incorporation of design elements that make it perfect.
Feeling overwhelmed?
Don't worry! Let us handle it!
Our name card design Malaysia price covers all the necessity that we think is suited to stretch the potential of your name card design to its peak level.

Contact us today!