what should a school website contain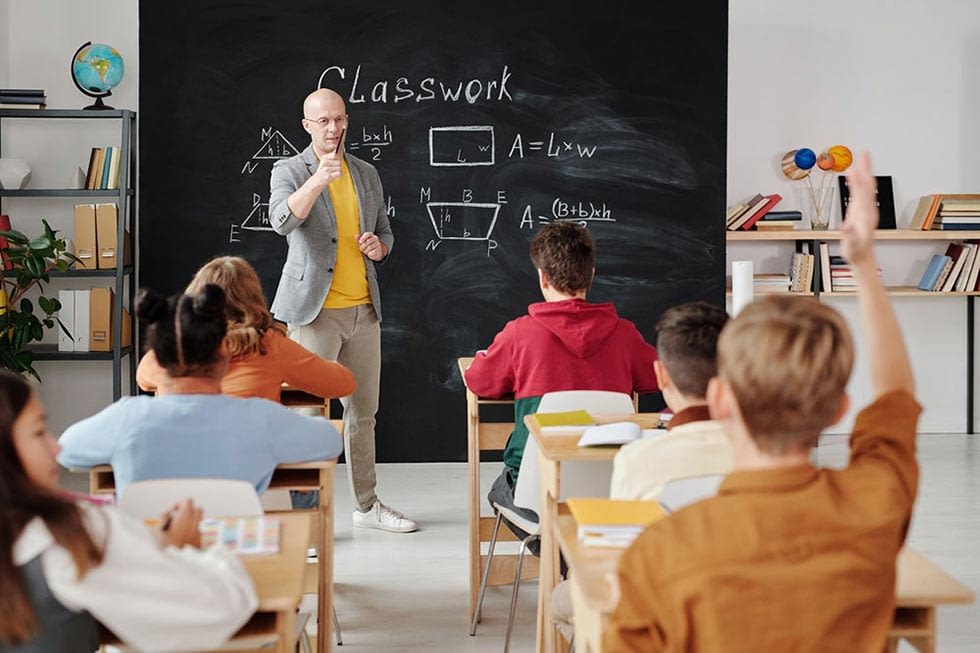 What should a school website contain? This is an important question to consider before having your website designed. Should they be oriented to what the institution wants to say? To the students? The guidelines of the management? To the parents? Let's look at some considerations.
Schools tend to make their home page clear to all potential prospects. According to a survey , students are more attracted to sites that contain pages with:
Academic subjects (program listings, details of each and rankings)
Financial aspects (cost of registration, tuition, financial aid, etc.)
Registration topics (application processes, admission and contact requirements)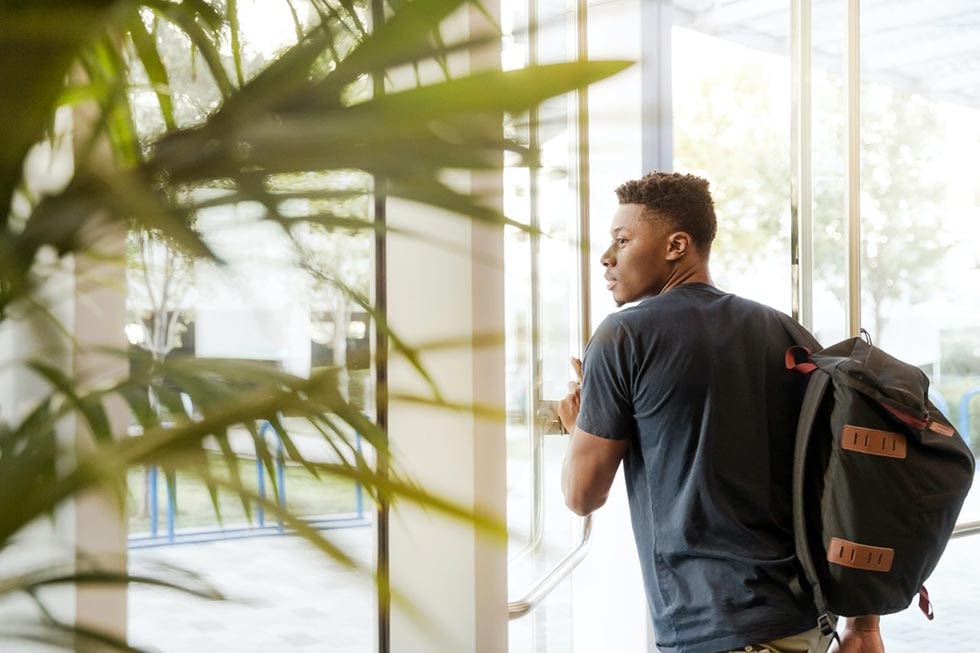 To a lesser extent, students also seek:
content about student life (extracurricular activities, residency alternatives, sports and art programs)
location (maps and directions)
In our experience, the site of an educational institution is the center of its presence on the web and therefore must have inescapable characteristics:
It must be intuitive and orderly.

Navigation and speed are vital.

Everything must always be in view. You must be able to go from one page to another without returning to the home page.

The site must be responsive.

It should be focused on the USER, not on the whims of the rector, the director or the pride of the institution.

It should invite dialogue and the solution of questions and needs. (Chats in real time or at least chatbots).

Ideally you will have alternatives for email capture.

It should show social and contact options.

Your primary objective should be to attract leads.
What else should school websites have?
Visitors to your school's website and social channels are waiting to get a glimpse of what life will be like for them as students. This is an important feature that needs to be included on what should a school website contain.

Student testimonials, virtual tours, and student life videos are compelling ways to offer that privileged access, but… what else? How about opening the doors and introducing your instructors? Why not let future students and parents "meet the teacher"?
Include section for teachers in the school website design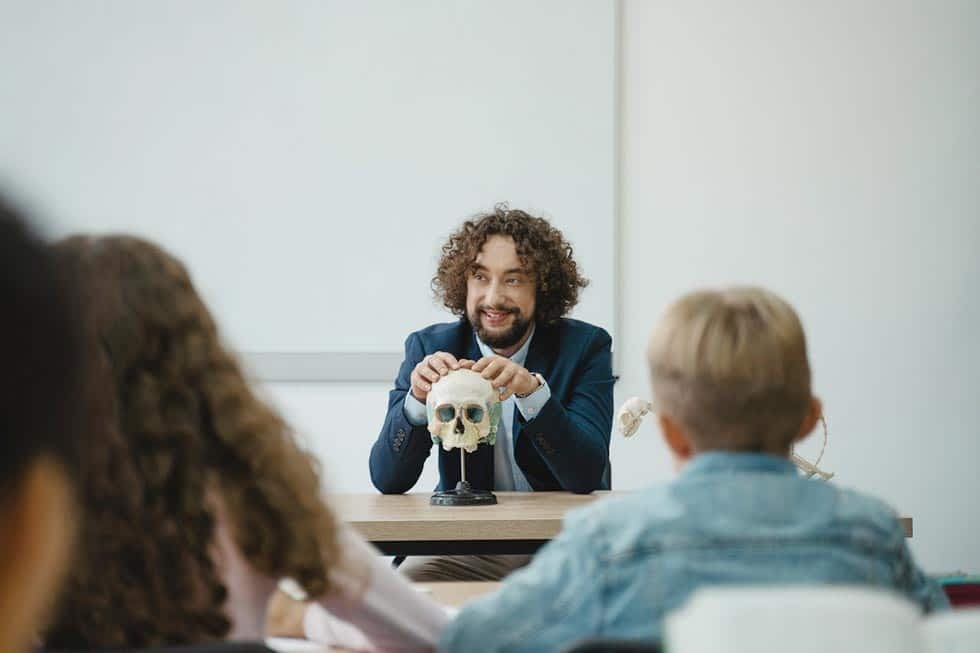 A surprising number of schools and universities do not have good websites. This beats the purpose of school website… let alone the aforementioned features; therefore, its instructors – possibly the most valuable asset of an educational institution – are also absent from its pages and from its social networks.
Making instructors visible and accessible during a potential student's decision-making process should be a key part of the digital recruiting strategy. After all, prospects would be paying for such professors' experience, teaching skills, and industry connections; then then they should have the opportunity to meet and greet them before visiting campus or committing to a program.
Showing teachers helps define your organization, puts a human face on your institution, and helps students imagine themselves learning and thriving there.
Here are some ways that schools can move their instructors into the spotlight.
Put a face ... photos of the instructor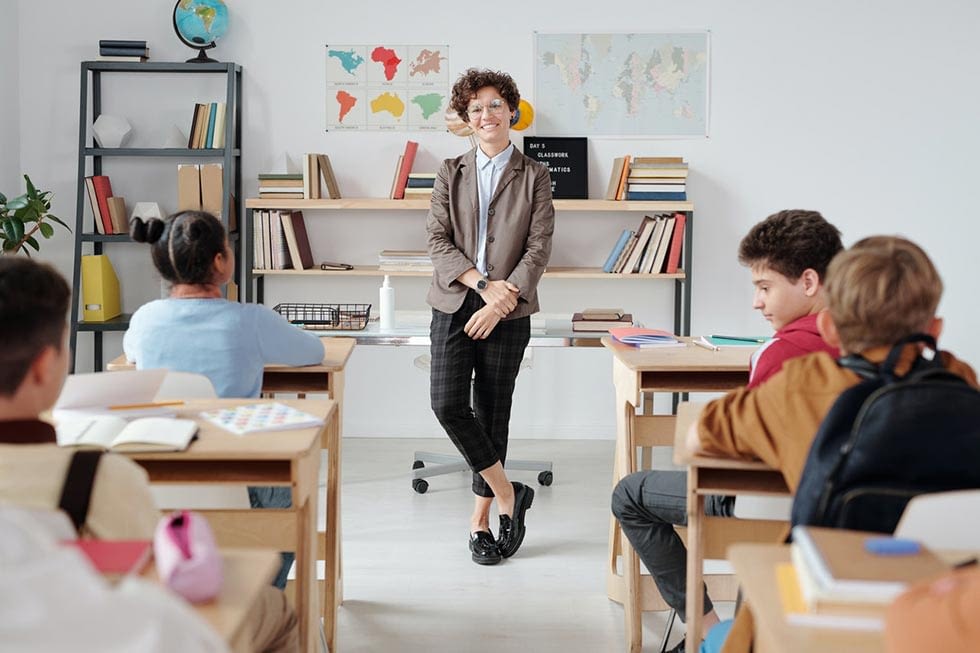 Rather than burying instructors in a long directory (or omitting them from your website entirely), provide photos and links to short biographies; this is one of the best practices on school websites because it immediately shows the character of the institution – professional, humane and accessible. Read on for more tips on what should a school website contain.

Promote the success of your teachers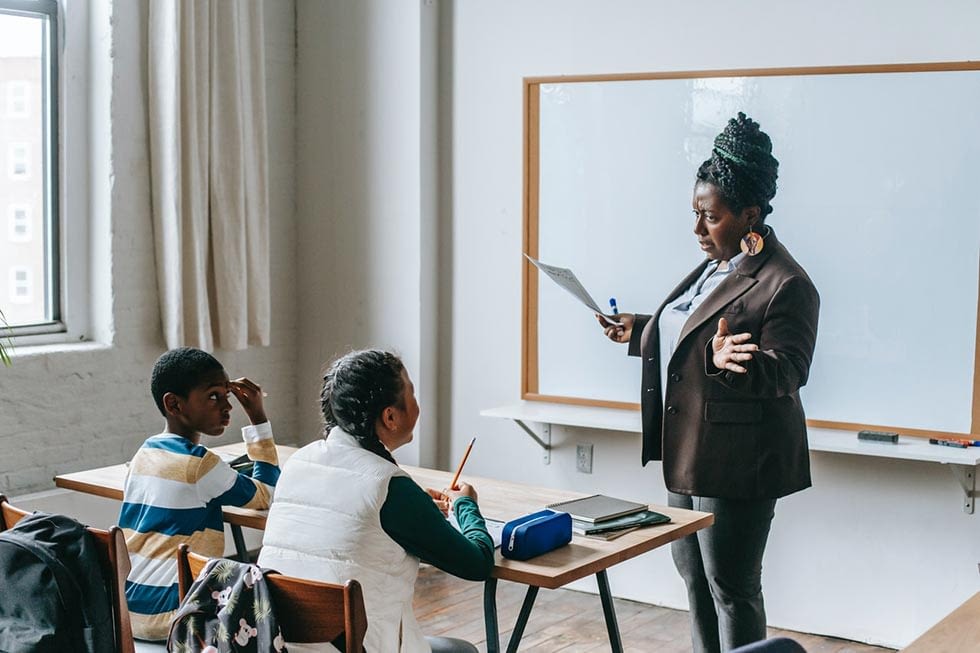 Just as sharing alumni success helps positively reinforce the brand, promoting teacher achievement is an important content strategy for schools that want to attract high-quality inquiries (and turn them into enrollments). It is one of the best practices in creating websites for schools and with the work team.
When your instructors win awards or publish research, the entire institution benefits by association. These events should be featured on the page.
What if a professor from your institution was  nominated to be the best teacher in the world? Certainly, you can't miss that out from having it featured on your website. Explore more ideas on what should a school website contain next!

Share your instructors on social media
When it comes to social media marketing, the watchword for schools is "visual and more visual." Students are looking for fun snapshots, and easily consumable and shareable videos of life in the classroom.
Increasingly, institutions are providing video clips that show the school in seconds; invite instructors to share what inspires them as educators.
This is a great way to let students and their parents know that the school is dedicated to a quality education.
Thanks to the "featured video" options and even live videos, Facebook is also one of the best platforms to promote instructors in an attractive way.
Of course, schools should also consider posting teacher-oriented videos on their LinkedIn page, especially when it comes to universities.
Get interactive with video and live chat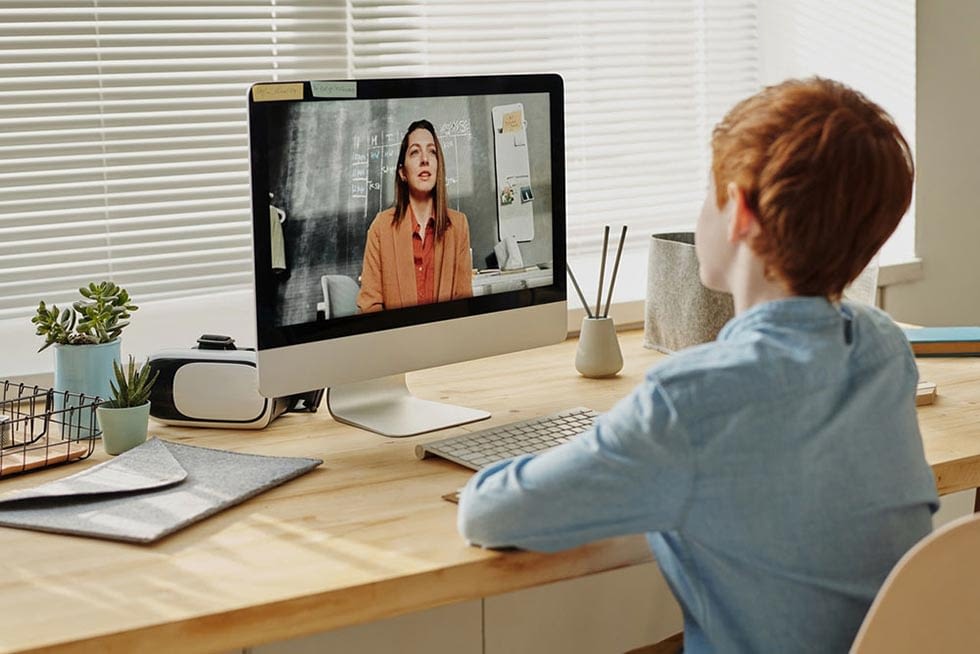 For many educational institutions, online recruiting is one of the marketing priorities. When students are too far away to attend your information sessions or to campus, social media is the ideal platform to attract interest in your programs.
Live video conferencing is a great way to bridge the geographic gap, show what's going on in your institution's classrooms, and offer question-and-answer periods with instructors. Some institutions even use webinars to offer questions and answers to potential students and staff, helping to get a clearer idea of ​​what life is like at school.
Whether through engaging photo slideshows on your website, vibrant content on social media, or webinars with access to instructors – making them "real" and accessible – these faculty showroom practices should be a key component of your teaching strategy. digital recruitment.
Hope these cleared up some points on what should a school website contain. Interested to have a school website designed? Reach out to us at Freelance Graphic Designer Malaysia today!