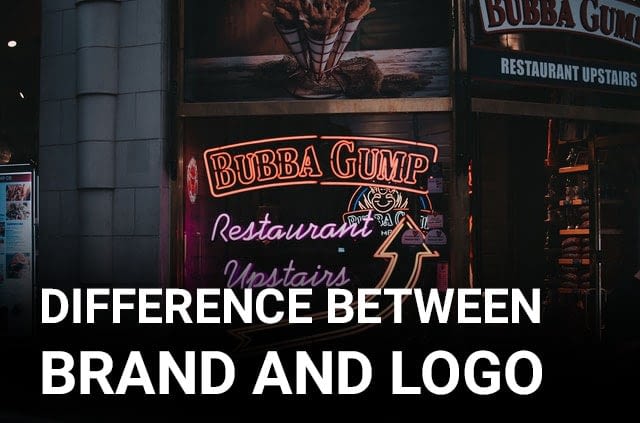 Currently within the business world, the image you transmit through your brand is of utmost importance, from the colors you use to the events you participate in. For this reason, we will show you the difference between brand and logo so that you can create, improve or renew the image of your company this festive season.
Difference between brand and logo
The terms "brand" and "logo" are commonly thought of as the same. Sometimes these words are even used as synonyms. However, we must know that it is true that they are closely related to each other, but they are different concepts.
A logo is an image, symbol or drawing that represents or identifies a brand, however, this does not mean that the logo is the brand of the company. Often, they apply the characteristics that make their logo great. Most companies use their logo on web pages, social networks or in printed materials such as: brochures, business cards, posters, etc.
We can say that a logo is the graphic symbol that identifies your company or a specific product. In this way the logo is what will make you stand out in a world full of eye-catching graphics that try to get our attention every day.

Within the logo there are several types which you can learn about here, so you will know which one is the most appropriate for your company. But do not worry! If you do not have a logo, we will help you and in just a few steps you will have the image you want. Create your company logo with us at Freelance Graphic Designer Malaysia.
What does branding or brand mean?
 A brand or branding is a name, term, design or a characteristic that identifies a seller's service. That which makes it stand out from the rest of the sellers. In other words, the brand is also the customer's experience with your business across the board.
Brand can also be defined as the combination of tangible or intangible attributes that can range from the name to the advertisements that a brand makes. If you implement a good brand, you will ensure that your customers are motivated to choose your products.
To carry out or implement the brand of your company, you must take into account the following elements:
Have a purpose. For example, one of Apple's purposes is: " Apple's 

100,000 employees are dedicated to creating the best products and leaving a world better than the one we found."

The products or services you offer.

The objectives and values of the brand.

You must be clear about your ideal client in detail.
In a summarized way, we can say that a brand is the sensory and visual way in which customers will perceive a brand such as the Apple company. A brilliant graphic designer would be able to grasp the essence of your brand in the created logo.

Renew yourself in this festive season
Once you know the difference between brand and logo, you can start to renew or create your image and what better way than to start doing it this festive season. Take into account that this time is high in terms of sales, depending on the branch of your company. You can even revamp your logo to turn it effective.

Most companies take the opportunity to publicize their brand through different marketing campaigns or activations, so we advise you to have your logo and brand well defined , so you will be sure that you will be successful in these months of heat.
Here are some tips on how you can implement your brand and logo this festive season:
You can have stickers printed with your logo and distribute them at strategic points. It includes an attractive and striking design.

If you participate in a festive event, be it a bazaar or concert, prepare yourself with posters or flyers to surprise the audience.

Make a "refreshing" promotion in your business, to motivate your customers to buy, you can take advantage of and offer loyalty cards so that they have a reward at the end of this season.
Now that you know the difference between brand and logo, implement some awesome marketing campaigns. Reap the full benefits of your logo for your brands. Take advantage of them and see the positive difference. Good luck!
Remember to check out our logo design offer today!